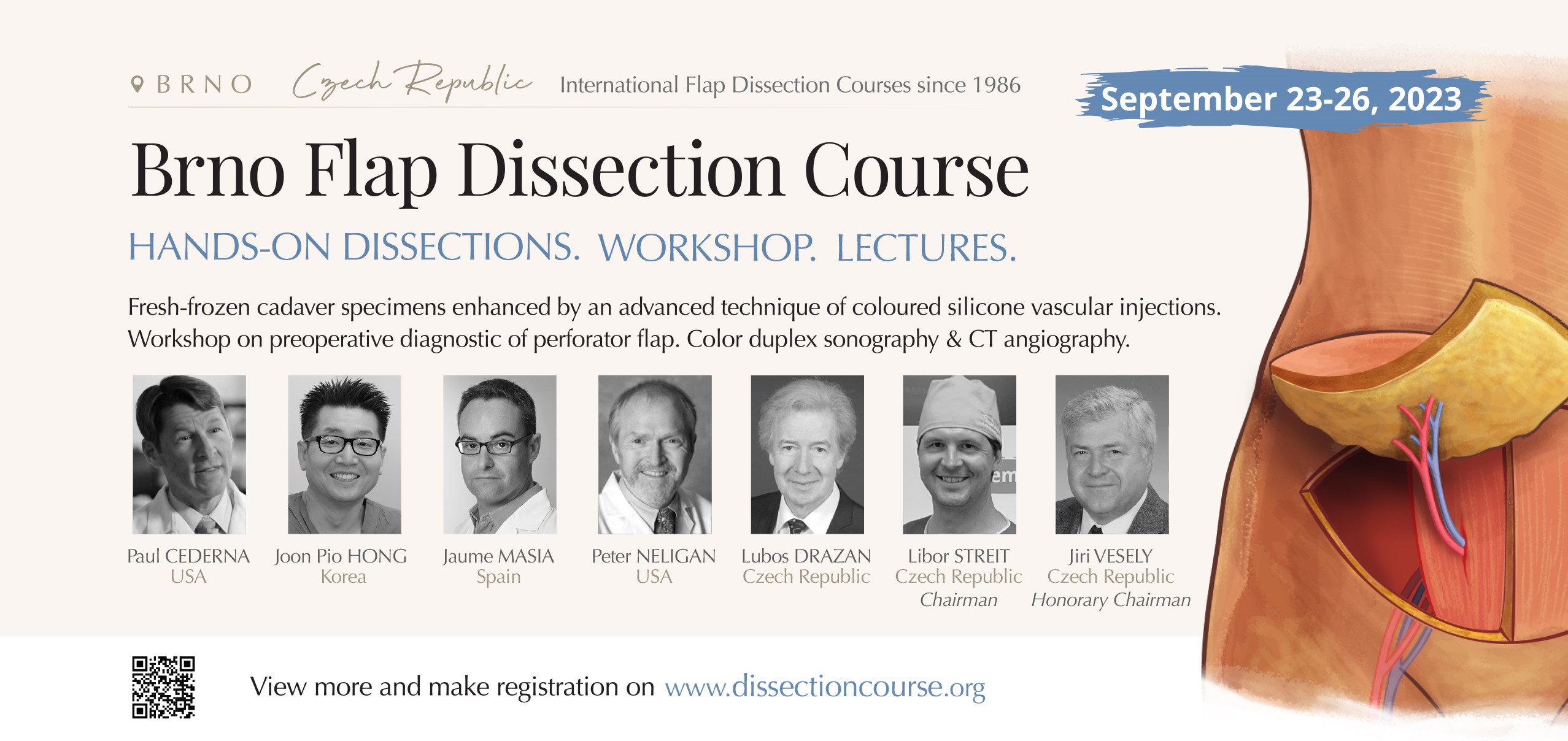 Dear colleagues, dear friends,
It is my great pleasure and honour to invite you to the Brno Flap Dissection Course which will take place in Brno, Czech Republic, September 23-26, 2023.

The course has been designed to address the needs of the residents in plastic surgery wishing to learn flap dissection as well as more experienced surgeons who wish to extend their repertoire of flap reconstruction surgery.
Our rare guests P.C. Neligan, J. P. Hong, J. Masia and P.S. Cederna will be in anatomical lab and participate teaching process in person!
Nowadays, preoperative mapping of vascular anatomy by contemporary imaging methods is one of the elements pushing the method of flap reconstructions to an advanced level. An integral part of our flap dissection course is also the Workshop on preoperative diagnostics of perforator flaps at one of the most hi-tech simulation centers in Europe. This also makes our course exceptional.
We wish you could accept our invitation and come to Brno to improve your microsurgical skills, meet new friends and enjoy time in the beautiful region of South Moravia.

We will be very pleased to welcome you at the Brno Flap Dissection Course!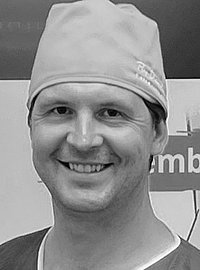 Libor STREIT
Course Chairman
Department of Plastic and Aesthetic Surgery,
St. Anne's University Hospital Brno and Faculty of Medicine,
Masaryk University, Brno, Czech Republic